Puppy
Posts: 36
Joined: 28 May 2018, 22:23
First Name: Violet
Dog #1: Olive
is a: P/S Mini Bitch
Born: 13 Jul 2015
Dog #2: Doris
is a: Black Mini Bitch
Born: 10 Jan 2018
Doris met the horses for the first time. Doris just wanted to play with them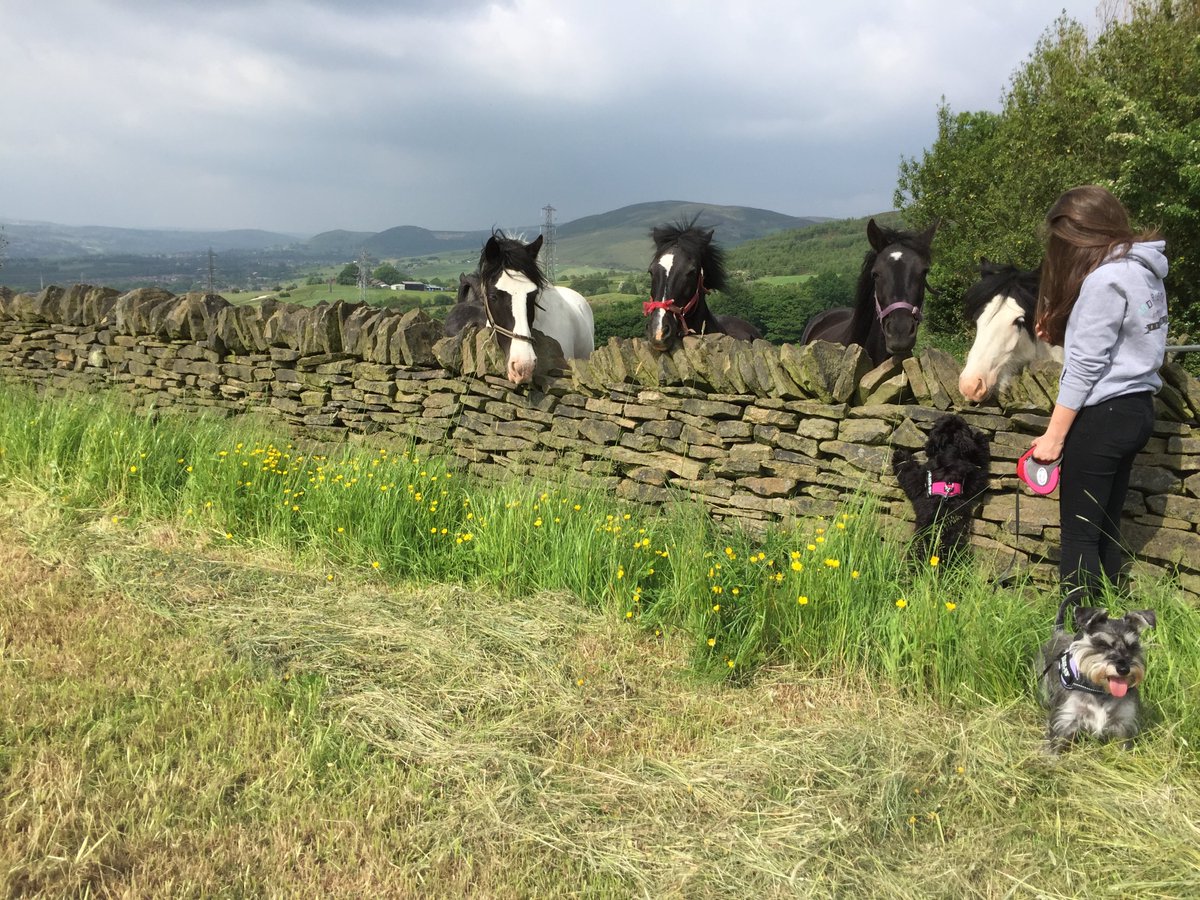 ---
Member
Posts: 1062
Joined: 02 May 2017, 11:28
First Name: Julie
Dog #1: Oscar RIP Sweety
is a: P/S Mini Dog
Born: 21 Dec 2002
Dog #2: Otto
is a: B/S Mini Dog
Born: 04 Jul 2017
That's lovely Violet.
Every snack you make
Every meal you bake
Every bite you take
He'll be watching you......
---
Puppy
Posts: 36
Joined: 28 May 2018, 22:23
First Name: Violet
Dog #1: Olive
is a: P/S Mini Bitch
Born: 13 Jul 2015
Dog #2: Doris
is a: Black Mini Bitch
Born: 10 Jan 2018
Oscar 12345

wrote:

↑

02 Jun 2018, 22:13

That's lovely Violet.
After we left I noticed one trying to get over the wall so as I know the farmer I rang her and asked if i could take her out for a walk as I'm not allowed to ride but Doris walked next to one of the girls.
---